Welcome to
First Baptist Church, Venice Island
and The Lakefront Church, Venice
First Baptist Church and The Lakefront Church of Venice is a place where people can meet Jesus, engage in life-giving community, and everyone is welcome. We believe in creating a space where people can have authentic encounters with Christ, discover their gifts and use them for God's glory. Join us for our Sunday services!
Watch Live Sundays at 11:00am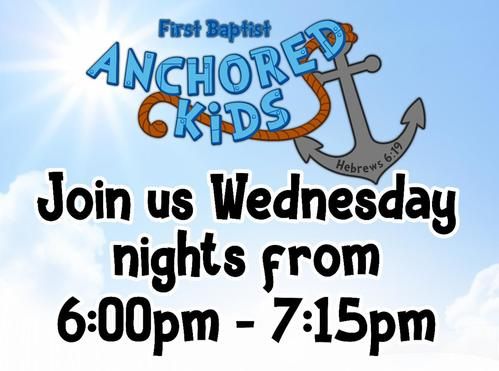 Join us for some super fun activities for the kids the 1st - 3rd Wednesday at the Miami Campus and every 4th Wednesday of the month at The Lakefront Campus as well as .
If you have any questions about Anchored Kids, please contact Mrs. Heather by email
HMitchum@fbcvenice.org
First Baptist Church of Venice | 312 Miami Ave W | Venice, FL 34285
Phone: (941) 485-1314
Sunday Mornings 11:00AM Service
The Lakefront Church | 3100 Executive Dr | Venice, FL 34292
Phone: (941) 485-1314
Sunday Mornings 9:00AM Service
We'd love to hear from you. Fill out the form below to get started.
Come join us for In-Person Worship Sundays at either of our two locations
9:00AM Service at The Lakefront Church – Click here for more information
11:00AM Service at our Venice Island Location